The easiest this real estate process has been
February 28, 2018
My husband and I are first time home buyers so we're very new to all of this. We had two previous lenders that dropped the ball on us leaving us frustrated and with a lower credit score having been pulled twice. I emailed George Tallabas late at night after seeing a page on his website … Continued
The quality of the work was excellent.
August 25, 2017
My 94 year-old mother recently chose George to represent her during the sale of her home of 57 years. Our family was fortunate to have been referred to George as he did an outstanding job in all aspects of the sale. His knowledge of the market and the potential buyer pool enabled us to establish … Continued
He is the best Idaho real estate agent there is hands down.
August 1, 2017
I started working with George Tallabas in 1991 to purchase and resell "flip" residential homes. It didn't take long for me to discover that whatever George told me I could take to the bank. As of the writing of this testimonial I have now purchased and sold 87 homes using George exclusively and I have … Continued
Get To Know George Tallabas III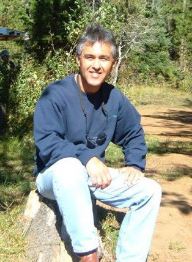 When people look for a real estate professional to assist them in buying or selling property, they want information, honesty, and integrity. It really isn't any more complicated than that!
So, I work hard to give those three things to my clients. As a native Idahoan it is my goal is to make your experience as my client one you will never forget because you were treated as well as you have ever been treated!
My philosophy on life is pretty simple: If you can help others get what they want and need, you'll get all you need in return. Having applied that philosophy to my real estate career that began in 1980 and I can honestly say that it works.
Featured Articles and Posts