George always led us in the right direction and we appreciate your help and friendship!
Hi George, As we approach the 1 year anniversary of moving into our new home in Emmett on April 12th we're just so grateful for so many blessings that have come our way. One of those blessings was meeting you and being guided on our journey to find our retirement home. You always led us … Continued
George is loving, caring, honest and a true genius at the "Art of the Real Estate Deal".
We just closed on our 3rd transaction in 11 ½ years with George Tallabas. George is living proof that life allows us to treasure more than "One" soul mate and he is "mine"! George is loving, caring, honest and a true genius at the "Art of the Real Estate Deal". No one shall ever care for … Continued
Answered all my questions
George Tallabas was great. Helped me with every detail. Took me to closing because I had to stop driving. Answered all my questions I highly recommend him. I chose George because I bought my house from him ten years ago. He as great then and is still now. Thanks George !!!
George went above and beyond!
George was professional and knowledgeable working with us when we bought our home. Growing up in the Treasure Valley, George was able to answer all our questions and helped us decide where we wanted to live. Over one year later now we love our home and the area we settled in. George told us about … Continued
If you're looking for a top-notch agent George is your man!
George was absolutely the best pick for our search of a new home. He always seem to put us first above all else and had no problem dropping everything to show us homes in several different cities. We felt that he wouldn't stop until we got the home of our dreams and we did! I … Continued
I highly recommend him because of his values & professionalism!
We purchased our first home with George as our agent in 2011, and due to his values and professionalism, we also have chosen George as our realtor to sell our home. I highly recommend him!
"I value transparency and honesty about all else" and I knew we found a great Realtor!
My husband has worked in sales for years and we both can smell a "salesman" a mile away! George Tallabas is not a salesman! George simply did his outstanding best to help us find the perfect home and has an insane amount of knowledge. That is what sets him apart. On the day we met … Continued
Why we decided to move to the Caldwell/Nampa Idaho area
We strongly recommend George Tallabas who we found after watching his Youtube video Relocating to Caldwell Idaho. Buying one's home can be very stressful and especially when one resides out of state. Working with George was wonderful. He is with you every step of the way. We found George very professional knowledgeable, experienced and supportive … Continued
George is extremely professional, patient, reachable.
I have known George Tallabas for a couple of decades now, having first met in the Planning & Zoning office I worked at while in Caldwell. I was impressed by his inquisitive nature (many Realtors I had met where unfriendly or unconcerned), and the thoroughness in which he investigated his property listings. Years later after … Continued
The easiest this real estate process has been
My husband and I are first time home buyers so we're very new to all of this. We had two previous lenders that dropped the ball on us leaving us frustrated and with a lower credit score having been pulled twice. I emailed George Tallabas late at night after seeing a page on his website … Continued
The quality of the work was excellent.
My 94 year-old mother recently chose George to represent her during the sale of her home of 57 years. Our family was fortunate to have been referred to George as he did an outstanding job in all aspects of the sale. His knowledge of the market and the potential buyer pool enabled us to establish … Continued
He is the best Idaho real estate agent there is hands down.
I started working with George Tallabas in 1991 to purchase and resell "flip" residential homes. It didn't take long for me to discover that whatever George told me I could take to the bank. As of the writing of this testimonial I have now purchased and sold 87 homes using George exclusively and I have … Continued
Get To Know George Tallabas III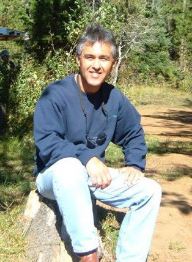 When people look for a real estate professional to assist them in buying or selling property, they want information, honesty, and integrity. It really isn't any more complicated than that!
So, I work hard to give those three things to my clients. As a native Idahoan it is my goal is to make your experience as my client one you will never forget because you were treated as well as you have ever been treated!
My philosophy on life is pretty simple: If you can help others get what they want and need, you'll get all you need in return. Having applied that philosophy to my real estate career that began in 1980 and I can honestly say that it works.
Featured Articles and Posts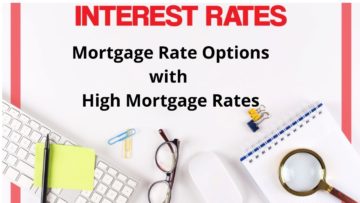 In this article, we take a look at two alternatives: Adjustable-Rate Mortgages (ARMs) and Buydown Mortgage.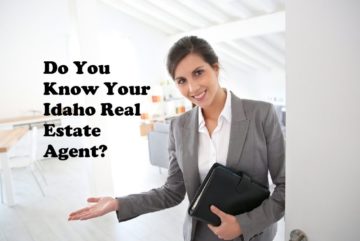 While there are many Realtors who can help you make a sound investment, finding the best real estate agent Idaho can seem overwhelming. We understand how it feels searching through newspaper listings or online trying to find someone to guide you through the home buying/selling process. Here are a few tips to ease the burden.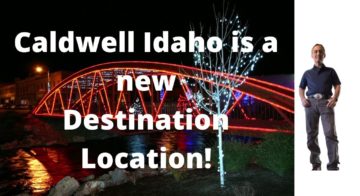 Caldwell is about 30-45 minutes from Boise. The town's leadership has spearheaded a major transformation of the town's face over the last two decades. Here are the most important places in Caldwell, including notable additions that have made Caldwell truly a destination city.