He is the best Idaho real estate agent there is hands down.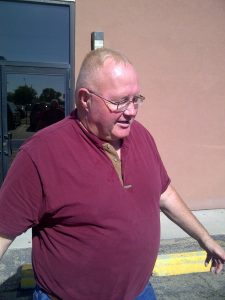 I started working with George Tallabas in 1991 to purchase and resell "flip" residential homes. It didn't take long for me to discover that whatever George told me I could take to the bank. As of the writing of this testimonial I have now purchased and sold 87 homes using George exclusively and I have told everyone that George is the best Idaho real estate agent there is.  I have gone out of the country before and I signed over blank power of attorneys to George. I did this in case anything ever happened to me and also in case George found a property he knows I would be interested in he could buy it for me. I simply trust George this much and I have no doubt he has always had my best interest at heart.
Aside from using George on 87 transactions and counting to date I have referred numerous friends and family members to him and he has treated them all with respect and helped each and every one of them purchase or sell a home. George is a tremendously successful agent but you would never know it by being around him and talking to him. He is as down to earth and real as they come and this is saying a lot for a real estate agent
I have had many agents come to me wanting my business but I have told them all that the only reason I will stop using George is if he dies or retires. I have also told George that I love him. No, he and I are not gay, that is simply how much I respect him and how valuable of an agent and friend he is. He is the best Idaho real estate agent and friend there is hands down.
James L. Taylor