Idaho First Time Home Buyer
IDAHO FIRST TIME HOME BUYER — FHA AND ZERO DOWN IN IDAHO
As low as 3.25% financing
3.34% APR *30 year fixed rate subject to change
Disclaimer: This article is short, yet hopefully informative. However, if you just want to talk to a human being about first time homebuying, we understand that! Call George Tallabas at (208) 880-2333, and he will guide you in the direction you will need to go.
WHAT DOES AN IDAHO FIRST TIME HOME BUYER QUALIFY FOR?
When buying a home for the first time, obviously the most important question to ask yourself is "How much can we afford?" Your mortgage company will have a simple mathematical equation to determine exactly how much home you can buy. However, you can calculate it yourself, right now, before you even speak with a mortgage company. (This is purely for the sake of illustration. When speaking to a professional loan officer, you may find that you qualify for more or less than this example shows– but this will get you close.)
IF YOU ALREADY KNOW WHAT YOU QUALIFY FOR THEN START YOUR SEARCH NOW. OTHERWISE, CONTINUE READING MORE ABOUT IDAHO FIRST TIME HOME BUYING.
When qualifying for your "first time Idaho home", your loan officer will ask you what your gross monthly salary is. For example, if you earn $45,000 per year, your monthly salary would be $3,750. If you are married, or buying your home with another person, the loan officer would add both of your salaries together. So let us say that there are two first time homebuyers and each earns $45,000 per year for a total of $90,000. (Of course you can earn less than this and still buy a home, we are just using these numbers as an example.) Idaho First Time Home Buyer Programs are offered by several approved mortgage lenders.
OKAY, SO NOW WHAT?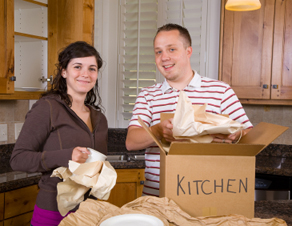 The loan officer will take the $90,000 and divide it by twelve months. That gives him or her $7,500 per month to work with. FHA allows a borrower to qualify for up to 44% of their monthly salary. You are not qualifying for the total amount of the loan; you are qualifying for the monthly payment.
So we take the $7,500 and multiply it by .44 or 44%. FHA wants all of your bills to total up to 44% (or less) than what you actually earn.
That gives us $3300 per month that we can spend on our first home. But hold on just a second! We still have to subtract out other expenses. Remember, FHA wants 44% to include all of your bills.
Let's say each one of the borrowers has a car payment of $350 per month. We must take out $700 from what we can afford. That leaves us $2600.
Do you have student loans? Let's say one of the borrowers has a student loan payment of $200 per month. Also, let us say that they have four credit cards between them and each one has a minimum monthly payment of $100. (Cell phones and utility bills do not count. Only loans.)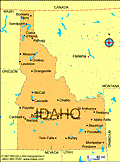 The credit cards and student loan brings us down another $600 per month, so we subtract that out and that leaves us to buy our new home. Not bad!
Are we there yet? Not quite. Everybody who owns a home has to pay yearly property taxes and insurance. There is no way for us to guess how much either of those will cost for you. If you are an Idaho first time homebuyer, here is a page filled with documents about your Idaho property taxes. Have fun! Or just call George Tallabas, provide him the address of the home that you would like to buy and he can tell you the property taxes.
As far as insurance goes– just count on $50 – $100 per month. It depends upon your claim history, what company you go with, etc. There are many factors. Whomever holds your auto insurance policy should be the first agent you call. Usually you will get a discount for holding multiple policies (car, home, life, etc.). After that, call two or three others and just go with the lowest. *
TIP: MAKE SURE THEY ARE ALL OFFERING YOU THE SAME COVERAGE.
So we still have to subtract for property taxes and homeowners insurance from our $2220. Let's subtract $420 to keep the numbers easy. It will most likely be less, but why max ourselves out?
We have $1800 per month to pay off a mortgage loan. That's great! At current interest rates, which are hovering around 6.5%, that monthly income would qualify you for approximately $275,000 — no problem.
However, as interest rates go up, the amount you could afford (the $275,000) will go down. This is why it is vitally important to buy real estate– first time homebuyer or not– right now, while the rates are low. In having the vision to buy a home now, when interest rates are at historic lows, you are making a very intelligent financial decision that will impact the rest of your life.
Of course, there are other factors to consider, such as credit score. Also, if you need an FHA loan– which means that your credit is not so great– there are FHA maximums. For example, in Teton, you can use FHA to buy as much as $362,790. However, in Boise, first time homebuyers can only use FHA for a loan amount of $230,850. (This article was written in October of 2007. FHA limits change every year. Click here if you want to double-check.)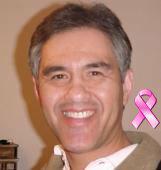 This means that, with our example, the couple would actually qualify for more than they could buy with an FHA loan. Remember, they qualified for $275,000– but if they live in Boise County, they can only buy a $230,850 home anyway.
If you have good credit, don't worry about the FHA maximums. You can get a conventional mortgage loan in that case. So our example couple– with good credit– doesn't have to worry about the Boise County maximum.
CAN I BUY A HOME WITH ZERO DOWN?
Idaho Housing Agency offers 100% (no money down) financing for Rural Development and V.A. Loans. Otherwise .5% of the borrowers own money is required but gift funds from a relative are allowed in most cases to cover the down payment. George Tallabas is also well known for his ability to convince the seller to pay your closing costs. Idaho First Time Home Buyer Programs are great and the beautiful state of Idaho has a great Bond department, Idaho Housing and Finance Association (IHFA). IHFA has a Conventional, 30 year loan with up to 100% financing. Like FHA, this loan requires that the buyer be within certain guidelines for income and purchase price. For buyers that are above the income limits there are still options. Ask George if he can refer you to a lender that will you give you more information on this.
IF YOU ARE AN IDAHO FIRST TIME HOME BUYER CALL GEORGE TALLABAS TODAY AND FIND THE PERFECT DREAM HOME IN YOUR EXACT PRICE RANGE. GEORGE TALLABAS' CELL PHONE NUMBER IS (208) 880-2333.
IDAHO DOWN PAYMENT ASSISTANCE PROGRAMS
Boise/Ada County Assisted Home Ownership Program (AHOP) (Hobbler Place Subdivision)
$25,000 (208) 345-4907
Idaho Neighborhood Housing Service of Boise Community Development Financial Institution (CDFI)
$25,000 (208) 343-4065
Idaho Neighborhood Housing Services of Boise, NRC Pilot Grant
$2,500 (208) 343-4065
Pocatello Neighborhood Housing Services Home Ownership Program (HOP)
$25,000 (208) 232-9468
5 THINGS EVERYONE NEEDS TO KNOW BEFORE PURCHASING THEIR FIRST HOME
You're going to buy a home. You're going to invest in your future (instead of investing in your landlord's future!). You're going to own a little piece of your city and have a place to truly call your own.