7 Ways to Kill The Sale of Your Idaho Home
The Idaho Real Estate market is constantly changing and no one will argue with that statement. I still find it interesting that many S.W. Idaho Homeowners have not been given good advice in dealing with a constantly changing real estate market. I hope these tips will shed some light on some very important facts. Please read "7 Ways to Kill the Sale of Your Idaho Home"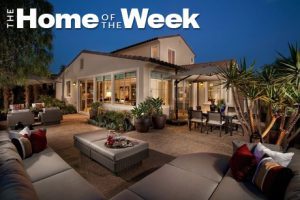 Local Idaho Real Estate statistics are meant to be analyzed. A true professional will constantly look at those statistics and see what trends are developing. The MLS system in S.W. Idaho and every real estate market in the country allows licensed real estate agents to create what is known as a CMA Summary which is critical tool that can assist us in establishing a value of your home. This summary will display how many comparable homes are on the market, how many are pending and how many have sold in the past 6 months. This CMA Summary breaks down the average days on the market, average selling prices and more importantly, the average asking and selling price per square foot which is the most important data. Without this vital data report there is no possible way to determine where the Idaho Real Estate market was, currently is, and where it is headed.
Let go of your pride. I have seen too many Idaho Real Estate sellers let their pride get in the way of pricing their home. I once had a couple argue with me that their Nampa Idaho was better than any comparable sale I showed them in my report. They also mentioned I had not given them enough credit for many features their real estate had that were superior to any of my comparable sales. They totally discounted my recommendations and hired a "Discount Broker" and listed their home $20,000 higher than I recommended. Over a period of time they lowered the asking price of their home four times and eventually lowered the price of their home below the price I had recommended but by that time they had missed the strongest part of the market. There home never did sell and it has now been two years since they first put their real estate on the market. You would not argue with your doctors prognoses. Please listen to a professional Idaho real estate agent that countless hours of classroom study and experience.
Get Exposed. The Idaho Real Estate market is constantly changing. With technology what it is today you will rarely see and Idaho real estate buyer look for a home in any print advertising which is ancient history the moment it is printed. The National Association of Realtors reports that 85% of all real estate buyers begin their search on-line. How do you know if your real estate agent has a strong internet exposure? Simply go to Google and type in any agents name. If you see their name smothered all over the first page and part of the second page its a good sign this agent embraces the internet and knows how to use social media correctly. Ask your agent how your real estate will be exposed and ask them to prove it to you. If your agent cannot prove a strong social media marketing program to you "Run Forest Run" and find an agent that does.
Make your Idaho Real Estate home easy to show. I can't tell you how many times I see "Shown by appointment only" or "Call listing agent for showing instructions". With all the anxious Idaho Real Estate sellers on the market that are anxious to sell and make their Idaho Real Estate easy to show any real estate that is difficult to show will be passed over by 99% of all the Idaho Real Estate agents. Bottom line, when you make the decision to sell your Idaho Real Estate make it easy to show.
Demand web exposure beyond the average. Any Idaho Real Estate agent can take your listing and put it in the MLS system. Once placed in the MLS system the listing is automatically loaded to the major real estate websites. This is where most agents stop. There are ways to use social media and especially Facebook that most Idaho Real Estate agents are clueless about. I can take any Idaho Real Estate listing and within 48 hours give it 3 times the exposure in multiple states and many of my Idaho Real Estate listings have sold this way. I am also a HUGE fan of quality photos and if your agent does not have a quality camera with a wide-angle lens demand that they hire one of the many professional real estate photographers in the valley. Think about it, you have one chance to attract those buyers surfing the web and killer photographs will attract the interest of prospective buyers.
Prepare your Idaho Real Estate Listing to show. This seems like a no-brainer but is often overlooked. When you decide to put your Idaho Real Estate on the market park across the street of your home and ask yourself what you see. Many of us take for granted coming and going from home. Look at your home through the eyes of the buyer. Also, have a family member or friend do the same and get more than one opinion. We all live in our home in a certain way but when we decide to sell we need to prepare our home for the masses. This means cleaning out the closets to make them look bigger, de-clutter and get rid of too much stuff and keep your home light, open and airy. With so many homes on the market you need to set your home apart from the competition and this is easy to do with a little effort and you will reap the benefits. Many will go as far as hiring a professional stager which is worth the money.
Don't be stubborn with price reductions. Keep in mind you are competing with some Idaho Short Sales and Idaho Foreclosures are selling at incredibly low prices in many cases. Aside from that, many competing homes are in very good condition and you are competing directly against them. Ask yourself, what will set your home apart from the competition? If you have done everything right and your home still isn't selling please don't do what nearly every seller does and demand an open house which does not sell homes. After 45-60 days on the market you must bite the bullet and make price reductions until you attract a buyer. I know this will be a tough pill to swallow but the longer your home sits on the market the less likely you will be to attract a serious buyer. Your house will become "shop worn" which is exactly what happens to any major item that stays on the market a very long time. When this happens Idaho Real Estate agents and prospective buyers will bypass your home in favor of homes that are priced correctly.
7 Ways to Kill the Sale of Your Idaho Home does not have to be an issue for you. Take these tips to heart and I can assure you that you will dramatically increase your chances of selling your home in a just about any market. Contact George Tallabas, Associate Broker, RE/MAX West, 208-880-2333 for more information.