About George Tallabas III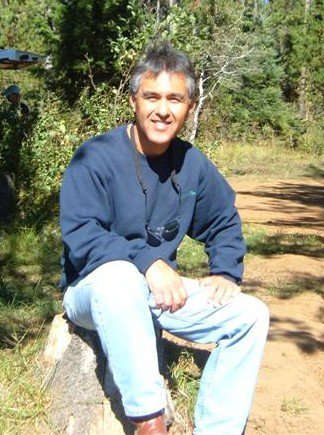 WHEN PEOPLE LOOK FOR A REAL ESTATE PROFESSIONAL TO ASSIST THEM IN BUYING OR SELLING PROPERTY, THEY WANT INFORMATION, HONESTY AND INTEGRITY. IT REALLY ISN'T ANY MORE COMPLICATED THAN THAT.
So, I work hard to give those three things to my clients. As a native Idahoan it is my goal is to make your experience as my client one you will never forget because you were treated as well as you have ever been treated!
If You're Buying. . .
It doesn't matter if you're buying a home, investment property, land or commercial property, I'll make sure you receive the best quality service possible.
The insight I gained serving on the Canyon County Planning and Zoning Commission for five years will help me to educate you on everything from what you can do with a land purchase to trends and long-term plans for specific market areas, before you make a decision to buy.
You'll always have the in-depth market and neighborhood information you need, whether you're looking to purchase in the city or the county. As a life-long resident, I know the area like the back of my hand.
You won't need to worry about a language barrier if your native language is Spanish. You'll be glad to know that I am fluent in both English and Spanish. We'll work with bi-lingual lenders and title company personnel to make sure that your needs are handled most effectively.
If You're Selling. . .
Your property will get wider exposure in the market due to the fact that I am bi-lingual and can comfortably promote your property to potential buyers in both English and Spanish.
Full-color flyers will be used to promote your property, and the flyers will be prepared in English and Spanish.
You'll never have to wonder about the activity on your property. We'll talk each week to review the situation, regardless of the amount of progress there is to report.
You'll have the information you need to confirm our marketing strategy or respond to changes in the marketplace. At the first of each month, I will provide you with an updated competitive market analysis on your home and an updated Absorption Ratefor your neighborhood. If you're not familiar with the value of reviewing Absorption Rates, give me a call. I'll be glad to introduce you to this powerful tool.
My philosophy on life is pretty simple: If you can help others get what they want and need, you'll get all you need in return. Having applied that philosophy to my real estate career that began in 1980 and I can honestly say that it works.
What I give may not always come back to me in dollars and cents, but the lasting relationships I have made during my years in real estate cannot be counted in dollars and cents – they are worth much more than money can buy.
When you're ready to make a move, I would be honored to have the opportunity to earn your business. Please call me at 208-880-2333, or complete the form below to send an e-mail.
I look forward to adding your name to my list of clients who have experienced successful and unforgettable real estate transactions.
George Tallabas
Associate Broker
208-880-2333
george@tallabas.com