Did you ever think you'd be trying to guess the right price when it came time to sell your home? How do you know which price is smack dab in the middle of way too much and not enough? You already know that pricing too low could cost you big bucks, but pricing too high could make your home "untouchable" in real estate terms. Here are some things to consider when thinking of a price for your home for sale.
There is No Value to Sentiment
Sentimental value has no place in real estate. Your memories are priceless to you and of no worth to your buyers. As a matter of fact, house-hunters, at the risk of being too blunt, don't care about the experiences you had in that house. They want to imagine creating their own experiences as homeowners. In other words, you can't hike up the price just because you have fond memories.
Your Investment and What Your Home is Worth Now
You may be all too aware of the price you've paid for your house. Unfortunately, the market doesn't always appreciate. Real estate can lose or gain value based on the behaviors of buyers and sellers. A home may hold one value today and be worth significantly more or less next week. You cannot simply calculate what you've invested, add on a percentage for profit, and call it a day. You've got to understand your home's value in the current market conditions.
Free Online Home Valuation Calculators
Oh, instant gratification is manifest with the convenience of free instant home valuation calculators online to determine what your house might be worth. These are cool tools and find to use as a launch pad for other financial considerations. But it's not a trustworthy source for determining the price you'll place on your home for sale.
Pre-Appraisal
A pre-appraisal, or a listing appraisal, is an expense you pay to have an appraiser assess your home to decide its fair market value based on an experienced, educated guess. The assessor obtains public information about your property, then inspects the home in person to assess condition, aging, upgrades, and gets accurate square footage measurements of living space to determine the best price in today's conditions. But it's not a helpful document in the process of selling your home because the buyer's lender is still going to require its own appraisal, and people purchasing homes tend to view listing appraisals as biased.
Another benefit to listing appraisals is that the appraiser can help you identify areas within the home that could, with improvement, increase the value of the property.
Also, the way the market trends shift, the appraised amount in today's market may not be accurate next week or next month. Basically, a listing appraisal can expire.
Your Real Estate Agent
Your best resource when pricing your home to sell is your real estate agent. Your agent gathers the same information that an appraiser uses, such as a comprehensive market analysis and public records about the property. The agent can also point out ways that you could increase the value of your home and thereby the sales price by applying effort to particular areas. Furthermore, your agent has inner knowledge of his or her niche, which could give you better results when selling your home.
See for Yourself
You've checked the online resources for getting quick estimates of what your house might be worth. You've had a listing appraisal, and you've consulted with your real estate agent. The only thing left for you to do is to go out there and see what's going on in the real estate market. Check out homes for sale in your neighborhood and tour the property. Measure that home up against your own and ask yourself which house would be the better buy if you were the one property shopping.
Conclusion
Pricing your house for sale is an art coupled with science. You've got to weigh individual data and work within a realistic parameter, but you can set whatever price you want to set for your house for sale. Then, to demonstrate the home's potential, stage the house, so it's not only clean and attractive but also move-in-ready.
Your real estate agent is the best source of information about the local community and real estate topics. Give George Tallabas III a call today at 208-880-2333 to learn more about local areas, discuss selling a house, or tour available homes for sale.
Authored by:
George Tallabas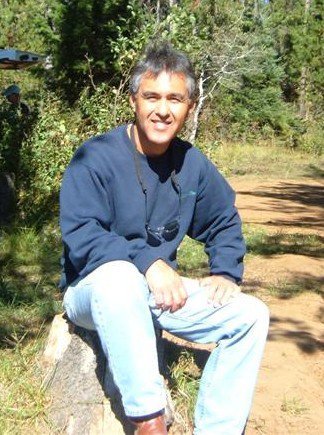 Associate Broker
RE/MAX Executives
208-880-2333