Humid weather presents a lot of problems for homeowners. One of them is home molds. Whether it is a warm, humid summer or a cold, damp winter, our activities in and outside the home can cause the growth of molds inside the abode.
While many people associate molds with old, dingy, and clammy houses, homeowners who have purchased their properties recently have complained of mold in new homes.
According to statistics, over 45 million buildings and structures in the US are reported to have unhealthy mold levels. The surveillance report, issued on RealTimeLab, also indicated that mold is the culprit responsible for destroying more wood in the US than termites and wildfires combined. So, it begs the question: Why is mold in new homes?
Why You Might Have Mold in Your Recently-Purchased Home
Here's a practical example: As a real estate broker, I helped a property hunter secure a home in 2014. The buyer then had an inspection done, and the outcome was incredible.
Molds were all over the attic, basement, and walls. It cost them $27,000 to remedy the issue. That's a stupendous budget for mold remediation, especially because that the property was but five (5) years old.
When most people hear or talk about mold, the first thing that comes to mind is the wood and earth contact, usually occurring in old homes. According to the experts, the problem might have started during the property's construction phase.
Many builders and construction contractors spend over a year working on a unit's project. That means that the building work will continue through the winter and spring when the humidity levels rise to 70%.
When precipitation falls in the form of ice, snow, rain, etc., it settles on the building materials and lumber. What the builders will do is that they will simply brush off the ice and carry the clammy wood inside the home for building purposes. Once installed, the moist lumber will present favorable building conditions for mold
Effects of Mold in the Home
Mold can grow on walls, clothes, books, and even electronic devices. It may be challenging to notice mold in new homes, but it has significant effects on the house and its occupants down the line.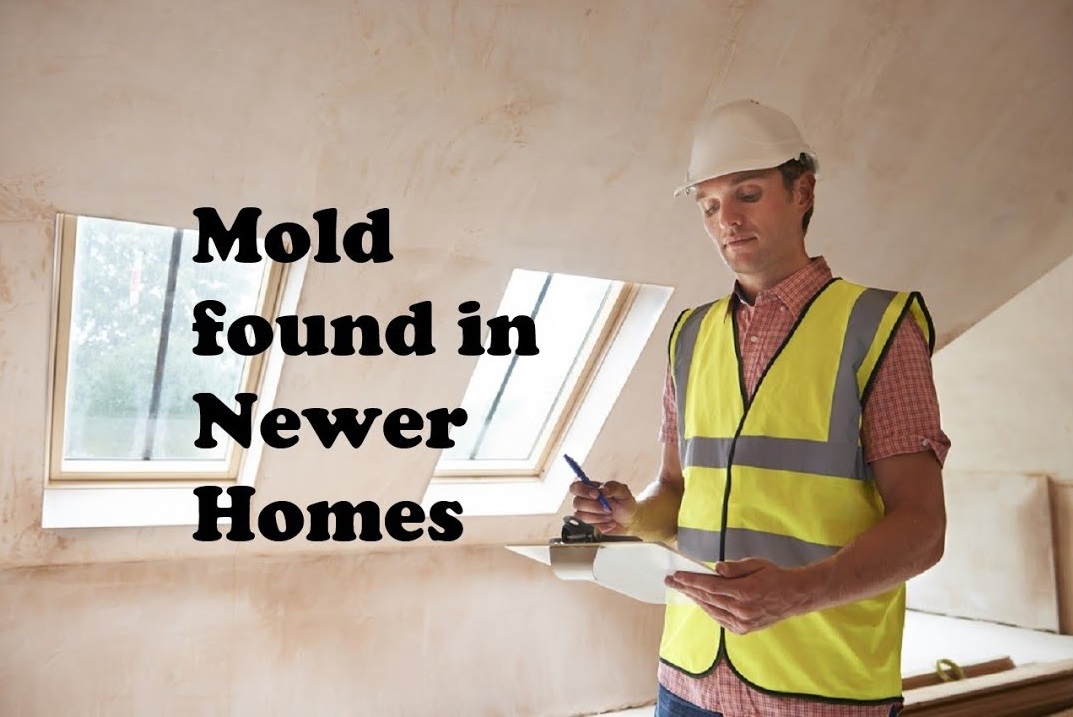 For instance, mold can cause health risks—individuals with allergies and underlying respiratory issues, such as asthma. Persons with weak immunity can also get sick because of mold. Other people have exhibited different signs and symptoms, such as wheezing, fatigue, fever, eye and skin irritation, etc.
Additionally, mold harms your home's energy efficiency. During these hard financial times, it is understandable to look for a home with energy-efficient windows, tight insulation, and low monthly utility bills. However, when builders use moisture-laden to work on a tightly built home, the property loses its energy efficiency.
How to Prevent Dealing with Mold in Newer Homes
When you start respiratory problems after living in a home for a while, it might be a red flag that you have mold inside your house. You need to partner with a professional mold inspection company to handle the remediation process.
An advantage of partnering with an expert is that they offer proper mold assessment services, preventing future mold growth – something that's hardly achievable for inexperienced homeowners trying to do it themselves. Besides, you save time and money when you hire professional mold assessment solutions.
Have Questions? Ask George!