Whether you've just settled in your new home or have been there for some years, the best and fastest way to increase your home's value is by having a strategic plan. You will do a better job if your remodeling efforts are made intentionally over time and not on impulse.
Upgrading your home should never be a sprint. Write down the list of the updates you'd like to make, and start slowly. Generally, home upgrade projects cost about 20 to 25 cents a dollar for a 75 to 80 cent increase. A better return on investment may be realized by being strategic with your home improvement projects.
Over 70 percent of Americans believe that a home is the most important asset — and taking care of it should be a top priority. The good news is that ensuring your home is in perfect condition and making upgrades are both proven ways to increase the value of your home over time. If you want to sell your home at top dollar, use the tips below to raise the value of your home.
Before making any big decisions, talk to your Realtor to help you make a selling plan.
The Kitchen Is Still the King: Small Improvements Can Really Pay Off
Most homebuyers pay more attention to the kitchen, and this most frequented place holds a particular sway to first-time home buyers.
So, a small investment in your kitchen space can have a serious impact when you are planning to sell your home.
Spacious islands, custom cabinets, and quartz counters are not the only way to remodel your kitchen space, especially if you are on a budget. Here are some practical ways to save money:
(a) Upgrade your lighting: Focus on the three types of lighting;
General lighting to provide essential light in the kitchen
Accent lighting to create a focal point in the kitchen space
Task lighting that highlight specific areas in the kitchen
These three types of lighting should be meticulously layered within the kitchen space.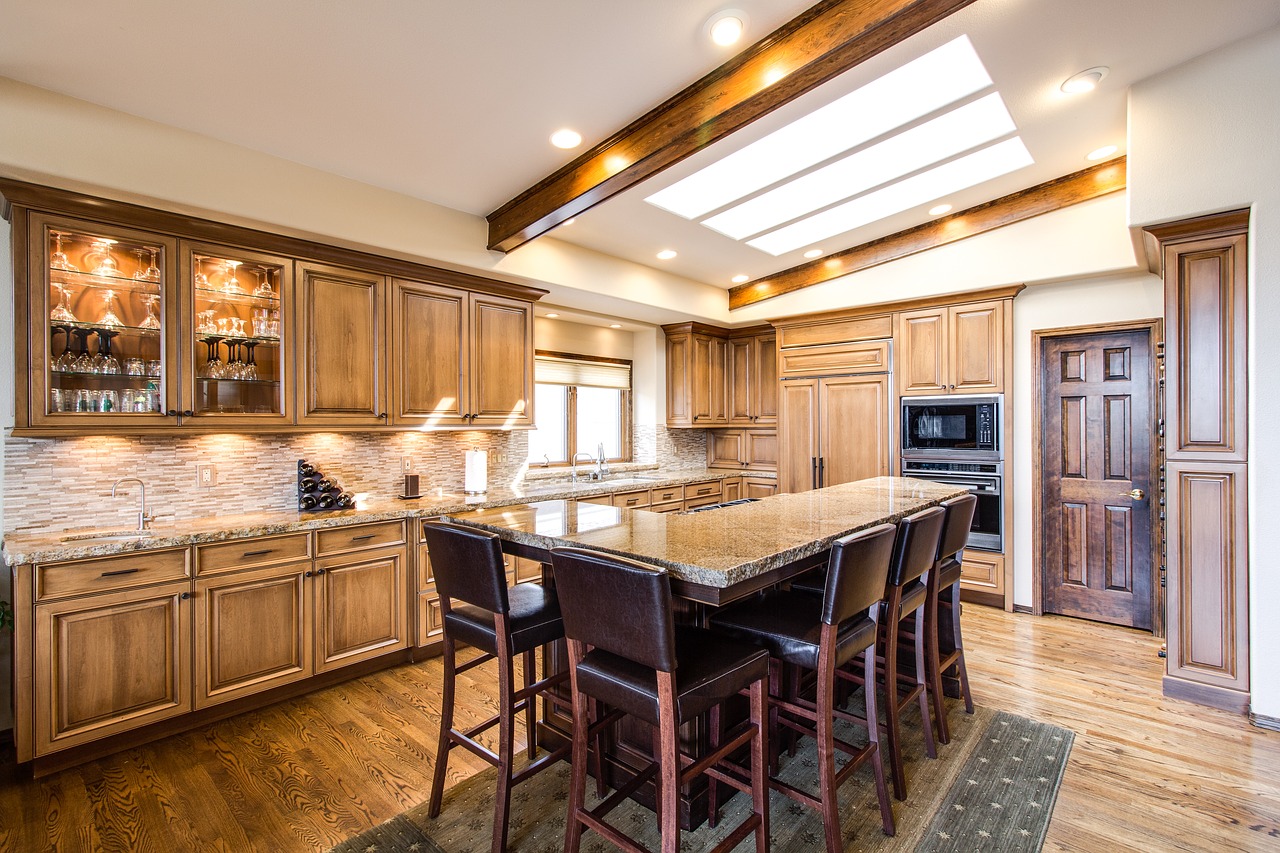 (b) Don't underestimate the backsplash. A "full tile backsplash will make your kitchen look "finished".
(c) Instead of replacing your cabinets, consider refacing, painting or finishing them for a completely new look.
(d) Consider flooring options that mimic high-end finishes common with modern homes.
(e) And while you're at it, consider upgrading your appliances and updating the sink and faucet.
Make Floor Plans Work Harder by Installing Hardwood Floors
Every home is different, but one thing that every home has in common is flooring. Do hardwood floors increase a home's value? Absolutely! Flooring matters tremendously when selling a home, and hardwood flooring is always in demand.
As a matter of fact, some home buyers' eyes grow wide when they enter a home with hardwood floors. According to experts, the type of floor will immediately influence if the buyer will like the house as they investigate other aspects of the home. Hardwood will help your home sell faster and for more money.
Add a Full-Tiled Backsplash to Your Bathroom
A bathroom is an essential interior space of any home.
Updating this space to something unique that everyone wants is the best way to add value to your home. Adding a full-tiled backsplash is one way to improve the salability and value of your home.
As seen, the best way to add value to your home is to make it stylish, exquisite, and practical. And there is no better way to achieve that than to add a hardwood flooring, remodel your kitchen and install a full-tiled backsplash in your kitchens and bathrooms.
These three upgrades are focused on the value of your home by adding comfort and enhancing the life of the occupants.
Have Questions? Ask George!