Caldwell has the quiet appeal of a small town while being just a short drive from all the amenities of a big city. If you are wondering why you should relocate to Caldwell ID, here are just a few reasons.
When you hear the word "Idaho," you might find yourself thinking about potatoes. But the state of Idaho has a lot more to offer than just that. If you are looking for a family-friendly neighborly community, bustling with activities and events, Caldwell, Idaho, just 30 miles west of Boise, is the ideal place for you to call home.
With a new thriving multi-million dollar plaza, world-class wineries, and a top-notch college featuring a state-of-the-art new library, Caldwell has the quiet appeal of a small town while being just a short drive from all the amenities of a big city.
It's no wonder that Caldwell is growing and its commerce department is taking steps to make it easier for businesses to start-up and thrive in this welcoming hometown community. If you are wondering why you should relocate to Caldwell ID, here are just a few reasons.
Why Relocate To Caldwell Idaho
Caldwell, Idaho, is a farming community located on the western edge of Treasure Valley just 30 miles west of Boise, the largest metropolitan area in Idaho, and around 30 minutes from the Oregon border.
Caldwell has a thriving tourist industry because its location makes it an ideal stop for visitors just passing through and for those wanting to stay for a vacation so they can enjoy the many sights.
Caldwell has doubled in size in the last 10 years to a population of 130,000 in the greater Caldwell area made up of people who love its sense of community and beautiful farm country.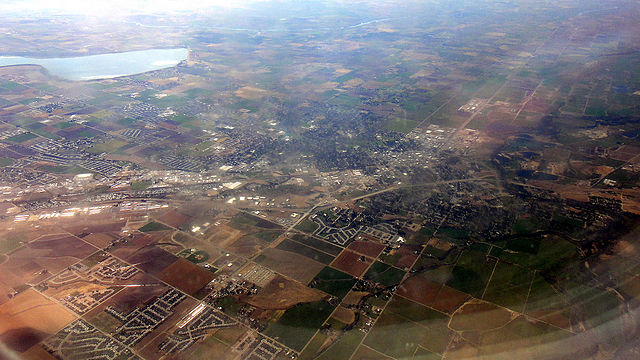 Caldwell Community Lifestyle
Caldwell has been recognized recently for revitalizing its downtown with the Indian Creek Plaza which is a multi-million dollar development and is recognized as a premier gathering spot with over 250 days of activity every year.
The plaza includes an outdoor bandstand and ribbon ice-skating rink and the area is jam-packed on Friday and Saturday nights with locals and visitors coming from all around to socialize and enjoy the entertainment.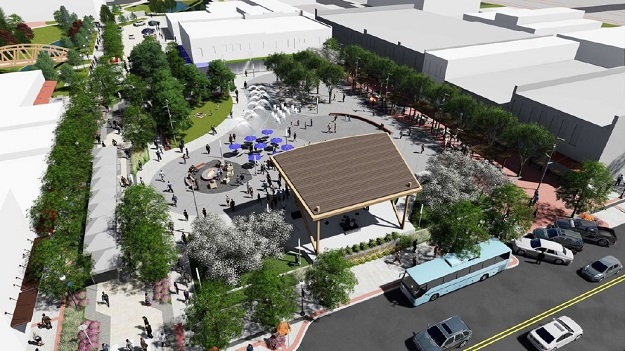 Caldwell also hosts community summer events like the Caldwell Night Rodeo, Indian Creek Festival, Fresco Farm-to-Fork experiences.
Caldwell is the trailhead for the newly designed AgVenture trail and the signature experience of the Sunnyslope Wine trail comprised of 15 world-class wineries.
Indian Creek, which runs through Caldwell, is decorated with over a million Christmas lights during the Winter Wonderland spectacular and people come from all over to see it.
Caldwell Education
Caldwell is home to the College of Idaho whose graduates include seven Rhodes Scholars.
The college recently added the stunning Cruzen-Murray Library inspired by Pacific Northwest architecture and is open to the public.
Caldwell contains 28 primary and secondary schools including Vision Charter School which has an impressive rating of nine out of ten.
Caldwell Parks and Recreation
Caldwell has many parks in the area including the popular Mallard Park which sits on the banks of Lowell Lake which features an area for outdoor music and plays, disc golf, a playground, and tons of green areas to run around on making it a great place for dogs and kids.
Caldwell is also around 15 minutes from the famous Snake River located in the Grand Teton National Park and includes family fun activities like scenic float trips, river cruises, horseback riding, hiking, rafting, and biking.
The "AgVenture Trail" gives you the opportunity to enjoy the simple life along a 40-mile long loop that starts in downtown Caldwell and winds its way through local markets, farms, and restaurants with campgrounds and hotels along the way so you can make a day of it or the entire weekend.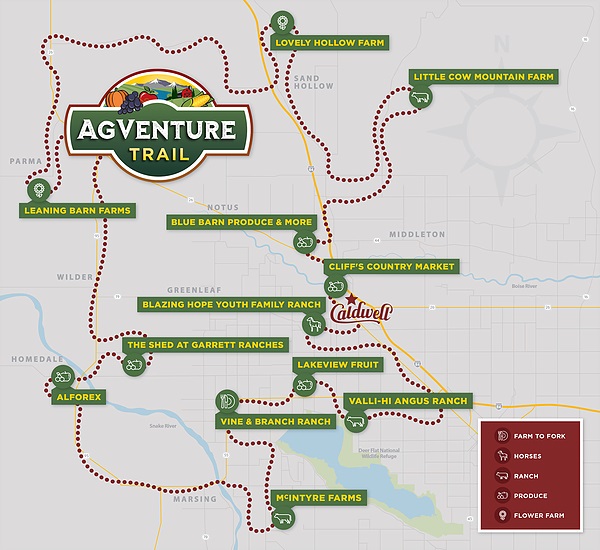 Restaurants and Entertainment
The Flying M Coffeeshop is across from the plaza where people can drink coffee and view entertainment on the bandstand and is a popular spot for locals and visitors. People sit out in the open in front of the coffee shop and there is a large area the coffee shop expands by opening up large garage doors to accommodate extra guests for a popular event.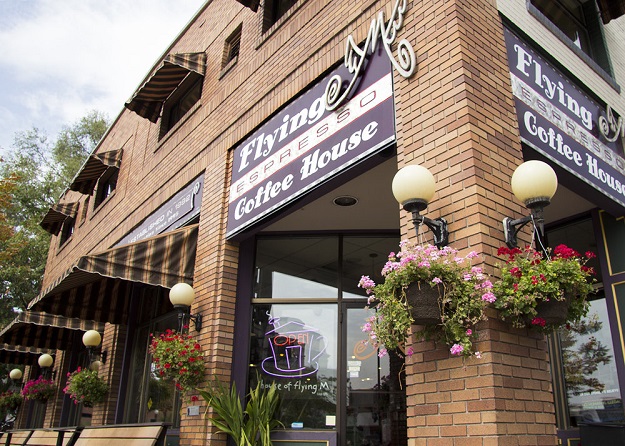 There are many restaurants in downtown Caldwell that feature cuisines such as Mexican food, Sushi, Thai food, Italian, and a number of family restaurants and cafes. Besides a bowling alley and YMCA, Caldwell boasts The Luxe Reel movie theatre which features first-run movies, new releases, and blockbuster hits.
People who live in Caldwell love to participate in the many activities and enjoy meeting neighbors and visitors and these well-attended events. You will fit right in and feel right at home with these warm, friendly people who love the sense of community as much as you will once you experience it for yourself.
Caldwell ID Real Estate Housing
Homes in Caldwell include new, vintage, and historic residences and range in price from $107,000 to $2.8 million with an average sale price of $239,000. Caldwell is growing and its real estate market is growing with it.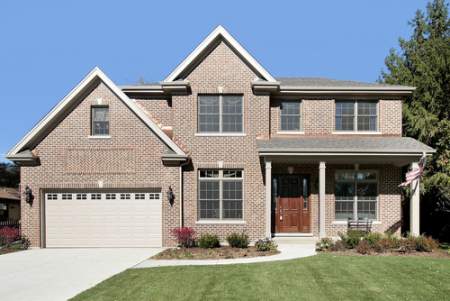 Proximity to Boise
Idaho is one of the safest places to live in the United States and Boise is ranked as the eighth safest city in the world, making the surrounding area a great place to raise kids. Boise's job market is on the rise with an unemployment rate of 1.5% below the national average.
Boise is experiencing one of the fastest-growing job markets with many being in the tech industry. In May of 2017 "Fresca Mexican Foods" from Boise relocated to Caldwell and constructed a new 200,000 square foot building and they ship tortillas all over the world.
With Caldwell's small-town charm and its focus on family and education, it's easy to see why Caldwell might just be the right place for you.
We can't wait to speak with you!
Whether you are looking to move to Idaho or you already live in the Boise area and are looking for a more laid back lifestyle, you'll find that George Tallabas III, REALTOR® at RE/MAX Executives is about to help you get back to the simple life and relocate to Caldwell Idaho.
George Tallabas III, REALTOR® can assist you in finding just the right home that is a good fit for your lifestyle, family, and budget. Contact George Tallabas III, REALTOR® today to find out about relocating to Caldwell ID and to see if there are homes in Caldwell that are right for you.