In Canyon County, Idaho, encompassing 1.76 miles, is the community of Middleton, Idaho. With a population of just 6,420 residents in the 83644 zip code, Middleton has a small town charm imbued with community spirit, and yet has easy access to a wide array of entertainment and recreation.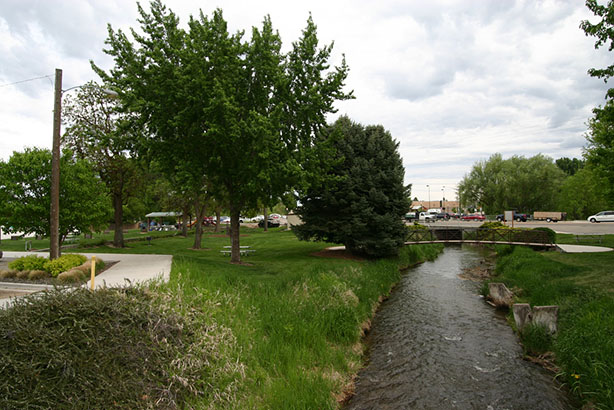 The primary school district responsible for educating the students in Middleton, Idaho is the Middleton District, which houses six schools. But Middleton, Idaho operates under an intradistrict choice program, which means students have the right to choose which public or charter school they want to attend, provided the school has room and the student meets certain criteria.
Middleton, although subject to its own area vibe, is within a moment's drive from the Cedar Grove Botanical Area, Zoo Boise, Boondocks Fun Center, Glen Morgan Raceway, bowling centers, movie theaters, shops, spas, golf, restaurants, and all the creature comforts a person could want.
Middleton receives approximately 11 inches of rain annually, and just eight inches of snow spread across 41 days a year with measurable precipitation. However, there are 207 days a year in Middleton when the sun is shining. Average summer high temperatures are around 91 degrees, and winter lows are below freezing at 23 degrees.
Residents living in the 83644 zip code enjoy an average annual household income of around $45,283, just a tad below the state average of $48,275. Houses in the area hold estimated mean values of $156,648, also below the state average of $176,300.
Valley Ride public transit system provides bus transportation throughout Middleton, Idaho.
Middleton, Idaho is a comfortable environment in which to live where down-to-earth residents with an appreciation for community spirit share common lifestyles with their peers. Situated within proximity to surrounding areas with an array of amenities and resources. Find out if Middleton, Idaho is a good place for you to settle in and call home.
Your real estate agent is the best source of information about the local community and real estate topics. Give George Tallabas III a call today at 208-880-2333 to learn more about local areas, discuss selling a house, or tour available homes for sale.