Traditionally, real estate financing is available primarily from conventional loan facilities, the VA, or government FHA programs. For many buyers, these sources are sufficient and provide adequate funding for general real estate purchases.
Some potential buyers, however, may struggle to qualify for these programs for various reasons including credit rating, low down payment availability, job history, or other complications. In these instances, many buyers are turning to private money real estate loans to find the funding they need.
What is a private money real estate loan?
A private money real estate loan is a specialized lending program for buyers who may not quite qualify for a traditional loan.
Rather than obtain funding from a traditional source, these loans are provided by investors who are experienced in the real estate industry and can loan money accordingly.
They work with buyers with marginal credit or other complications to create financing options that will allow them to make the purchase they desire.
Although the loans are typically shorter than traditional loans and carry a somewhat higher interest rate, they bridge the gap for buyers to be able to make a purchase and work toward repairing the credit details, eventually achieving a refinance.
What are the benefits of a private money real estate loan?
Quicker Processing. In many cases, a private money real estate loan can be submitted, processed, and funded in a fraction of the time of a conventional loan. This allows a buyer to move forward with their purchase much faster, and get started right away.
Asset-Based Financing. Since the buyer's credit may be somewhat lacking or complicated, these loans typically use the property value itself as the primary collateral, opening up financing options normally unavailable.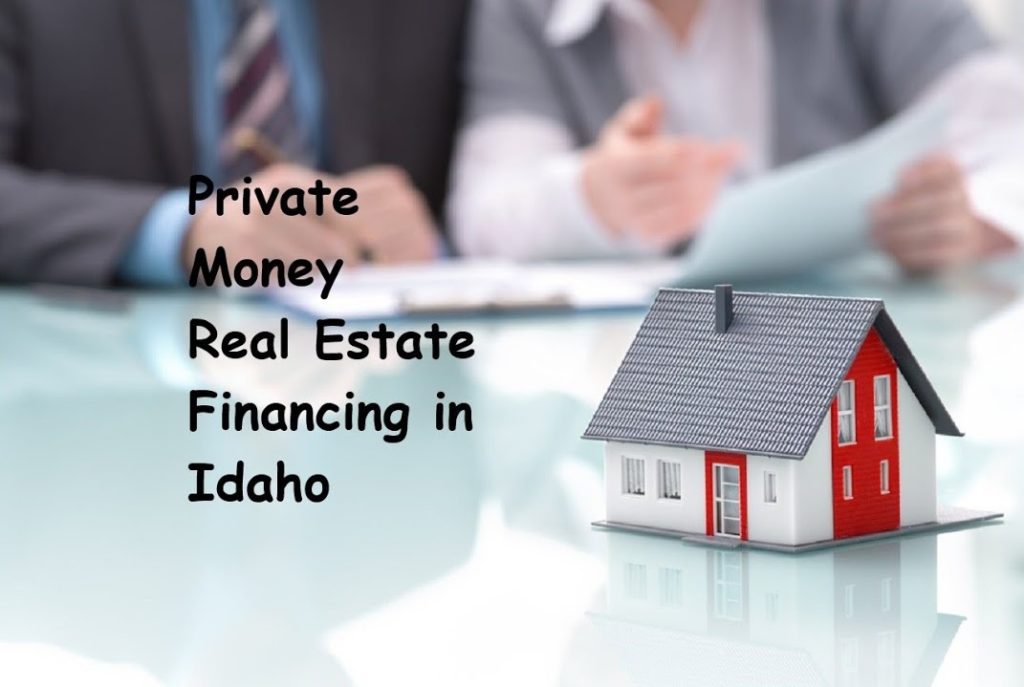 Shorter Loan Terms. The term of most private money real estate loans is much shorter than a traditional loan, allowing the buyer to plan to refinance at a lower rate as their credit situation improves.
More Flexibility. Each private money real estate loan is customized to the particular buyer and the specifics of the real estate itself, allowing for more options and creative possibilities.
Easier Acquisition. Since the primary collateral is the property itself and the credit and income details of the buyer have less of an impact, private money real estate loans are much easier to achieve.
Allows Transition Time. The greatest benefit of a private money real estate loan is that it allows a buyer to proceed into a purchase and take that time to resolve their credit issues and pursue a more traditional, permanent loan on the property.
Who can benefit from a private money real estate loan?
Homebuyers
Individuals and families reaching for that dream home.
Real Estate Investors
Investors who are looking to acquire homes, businesses, trailer parks, or other real estate possibilities.
Commercial Investors
Business investors who desire to seek commercial real estate for industrial, manufacturing, or retail pursuits.
Retail Developers
Storefront operators who understand the advantage of owning their facilities rather than leasing, allowing their equity to grow.
Get Information
If you've been thinking about purchasing a home or commercial property but are unsure of your credit capability, Contact George Tallabas at 208-880-2333 and let me put you in touch with some lenders who might help. Private money real estate loans may be just the solution you need to take that step to pursue your dreams.